Why choose DXN Ganoderma?
The cold processing method developed by DXN preserves 100% of the active ingredients of ganoderma.
With this procedure, the ratio of the starting and the finished product is 20: 1, therefore the therapeutic effect of DXN ganoderma
really good.
The entire process from cultivation to packaging is based on DXN's expertise and the materials used.
DXN has received the GMP award from the Ministry of Health of Malaysia and complies with the
ISO 14001, ISO 9001 and TGA quality assurance standards, which is a serious international recognition
In terms of the quality of DXN ganoderma products.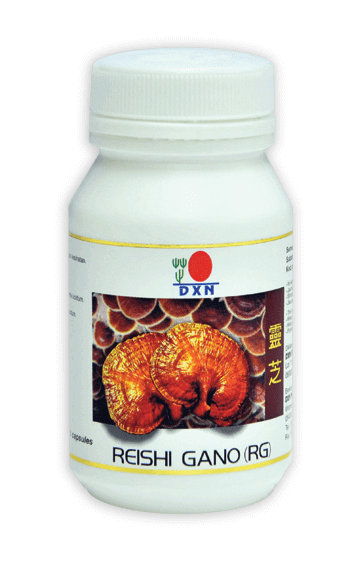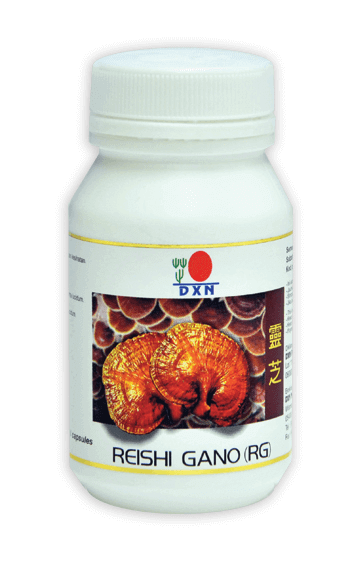 What are the health benefits of DXN RG and GL?
The 90-day-old fungal body of RG (Reishi Gano) is used to preserve all the valuable ingredients in the fungus as well as the valuable spores.
Modern science proves the health benefits of Ganoderma. Main effects:
stimulates blood circulation, increases cellular metabolism and detoxification, harmonizes
physiological processes.
Important ingredients found in ganoderma:
Scientific research has found more than 200 components in ganoderma.
The main components of ganoderma RG are:
1, Polysaccharides:
(a) improve the efficiency of the immune system
b) stimulate self-healing processes
c) inhibit abnormal cell growth
(d) improve the oxygen-carrying capacity of red blood cells
2, Triterpenoids (these molecules are responsible for the bitter taste of RG):
a) stimulate blood circulation
b) lower blood cholesterol levels
c) reduce allergic reactions
d) have a mood-enhancing and calming effect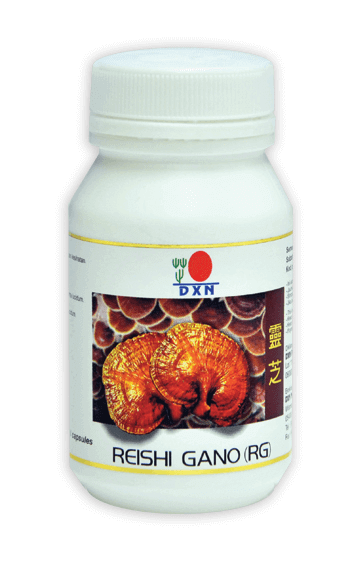 Adenosine:
a) stimulates blood circulation
b) prevents the platelets from sticking together in the case of tissue acidification
c) optimizes blood pH
d) lowers cholesterol levels
Organic germanium
a) increases the oxygen saturation of the tissues
b) improves the efficiency of the immune system
c) stimulates nervous system functions
Available for purchase: DXN WEBSHOP
GL Ganocelium is an 18-day-old mycelium (fungal filament) of Ganoderma Lucidum. It provides the body with many vitamins and minerals. Due to its high organic germanium content, it is also called an oxygen store.
The main components of ganoderma GL are:
polysaccharides
Organic germanium
A broad spectrum vitamin source
a complex source of minerals
The content of polysaccharide and organic germanium in GL is 4 times higher than that of RG.
The main functions of GL:
improves the efficiency of the immune system
stimulates the nervous system
prevents abnormal cell proliferation
optimizes the function of the pancreas and lowers blood sugar
prevents cell and tissue degeneration
removes toxins from tissues
gives your total vitamin and mineral requirements.
It does not contain any other ingredients, additives or active substances or dyes.
Available for purchase: DXN WEBSHOP
RG and GL
Ganoderma RG and GL Ganoderma Lucidium is widely known as the "king of the herbs" and contains more than 400 active elements. Reishi Gano (RG) and Ganoderma Lucidum (GL) are consumed in pairs.
Reishi Gano RG
RG (Reishi Gano) is a mushroom essence RG is 100% crushed spore powder and is the extract from the fruit body of the adult Ganoderma Lucidum mushroom. Contents of Reishi Gano and contains more than 400 active elements, which can be divided into 3 categories. 30% water soluble elements. 65% organic soluble elements. 5% volatile elements.
Active ingredients of RG:
Polysaccharides Organic germanium Triterpenoides Adenosine Ganoderic Essence Protein Fibre
POLYSACCHARIDES (The Cleanser)
Water Soluble Strengthen the body's immune system
Balance blood sugar level and improves pancreatic functions
Protect against degeneration of skin cells and eliminates dead surface cells which improves skin texture and reduces the appearance of aging
Controls destruction of healthy cells throughout the body
Helps cleanse toxic deposits from the body (Detoxification)
Strengthens cell membranes Increases oxygen carrying capacity of the red blood cells.
RG and GL are available for purchase: DXN WEBSHOP

ORGANIC GERANIUM (The Balancer)
Partially Soluble Increases the oxygen content in the body and regulates the electrical charges in the body. (Electrical Charge Balancer)
Removes abnormal electrical charges around abscess cells.
Increases oxygen in the blood system
Reduces fatigue and increases vitality
Strengthens the immune system Increases the metabolism
Contains an abundance of anti-oxidants that control or inhibit damaging free radicals.
Free radicals are a major cause of cell degeneration, cancer and aging.
Assists our body's natural ability to fight cancer cells
Revives cell tissues by increasing oxygen supply to body oxygen
Cleanses blood Serves as a brain tonic and Stabilizes the nervous system
Stabilizes blood pressure
Stabilizes electrical function in the body
Eliminates water soluble toxins.
Prevents numbness in the hands and the legs
Helps patients recover from stroke
ADENOSINE (The Regulator)
Organic soluble elements
Reduces cholesterol and body fat
Helps to unclog arteries plugged with fatty deposits, and supports liver function
Lowers the level of blood lipid and stabilizes red cell membranes
Can lower the level of platelets agglutination and enhance thrombosis
Prevents fragmentation of platelets which can cause blockages in the circulatory system Improves the function of the cortex of the adrenal glands to maintain endocrine balance
Balances the metabolic rate and boosts energy
Balances the ph of the blood
TRITERPENOIDS (The Builder) Bitter in taste.
Organic Soluble Fortifies and improves the digestive system Inhibits allergies, relieves sinus congestion, and helps with respiratory problems
Reduces cholesterol and neutral fats in the body
Ganoderic Essence Rejuvenates the body's tissues and cells Boosts all the body's functions Helps to maintain youthfulness and contributes to improved vitality
Overcomes skin disorders and beautifies the skin
Is effective for relieving external problems such as scrapes, skin wounds, psoriasis, bug bites, stings, sunburn, mouth ulcers, and external bleeding.
GANODERIC ESSENSE (The Regenerator)
Volatile Elements Can assist in the treatment of skin diseases Beautification of the skin Can be used as an external application on skin diseases, mouth ulcers, and external wounds )also stops bleeding) Rejuvenates body tissues
Effects of RG:
RG is a scanner (1-30 days). RG has the wider range of scanning because it contains all the natural elements of Gano. Water soluble, organic soluble and volatile elements. RG does functions like cleansing and detoxification (1-30 weeks). RG removes toxins such as uric acid, excess cholesterol, fat deposits, calcium deposits, bad tissue and chemical accumulation through1, sweating 2, urination and stool 3, boils, rashes, phlegm and mucus discharge. RG is a regulator (1-12months). After the toxin removal from the body, RG exerts a balancing effect to restore the body function to normal. RG is a builder (6-24 months). RG builds and heals body parts that are injured or damaged.
It strengthens the body; immune system, restores mental calmness and gives more resistance to disease. RG supplies essential elements such as Minerals and Triterpenoides for the recovery of body function. RG is a regenerator (1-3years). It ensures our body is functioning at its optimum level, which is actually a rejuvenating effect and thus restores youthful appearance, strength and peacefulness of mind.
Ganoderma Lucidum (GL)
GL Ganocelium is the Mycelium of Ganoderma Lucidum (the root of the mushroom) which has been dried and powdered at only 18 days old. It supplies a whole spectrum of vitamins to our body and serves as an oxygen supplier. 450 mg in each capsule.
Benefits of Ganoderma Lucidum Enhances the Immune System Promote stamina and endurance. Relieves the symptoms of heartburn and acid reflux Relieves the symptoms of Allergy and Hay Fever.
Temporary relief of the pain associated with Rheumatoid Arthritis. Relief the symptoms of Influenza and Flu. Helps relieve Nervous Tension-Stress and mild Anxiety. Temporary relief of Migraine Headaches. Relieves symptoms of PMS and of Menstrual Symptoms. Relieves symtoms of Pre-menstrual Symptoms/Syndrome. Relieves Sleeplessness. Temporary relief of Coughs. Formula to support Liver. Antioxidants neutralize the oxidant effect of free radicals of normal cellular respiration and metabolism.
RG and GL are available for purchase: DXN WEBSHOP

Ganoderma is one of the most potent Anti Oxidants at 23,500 I.U's
If healthy the body has a healthy heart, healthy blood pressure, healthy cholesterol levels, normal blood sugar levels, and a healthy respiratory system. All the organs in the body operate without problems. Effects of GL: It enhances a whole spectrum of vitamins and minerals to our body. It serves as a brain tonic, oxygen supplier and provides the basis for body growth. Through its polysaccharide content, GL effectively prevents growth of abnormal cells and controls their spread. Helps in strengthening the body Immune System. Reduces sugar level in blood and revives pancreas function Discharges water-soluble toxins. Contents of GL Polysaccharides Organic germanium A whole spectrum of Vitamins A whole spectrum of Minerals Amino acids

TESTIMONIALS OF DXN RG and GL

Mae Yap, 56, is a survivor of her own fate. Since birth she had bronchial asthma that bothered her for a while. In 2000, upon her doctor's recommendation, Ms. Yap decided to undergo medical workup because of her swollen womb. The result was Uterine Myoma, but "fortunately it was negative of cancer," she says.
But in 2003, she noticed that the swelling came back again. This proved to be a serious case when "a piece of skin tissue was sloughed off from my breast," Ms. Yap recalls. She consulted a specialist at the Philippine General Hospital. But this time the results were grim: She is suffering from Stage III Breast Cancer. This is no ordinary story. Hearing the terrible news of her fate, Ms. Yap should be sulking, but she chose not to.
She went on to get an operation in Singapore General Hospital. She was advised to undergo chemotherapy and radiation to fully recover. Ever the optimistic, Ms. Yap used Reishi Gano and Ganocelium capsules, Spirulina Candy, and Morinzhi as food supplement. "I survived those days by drinking dissolved RG and GL, to be taken within 72 hours, even if I'm still in pain," Ms. Yap says. "I was bedridden and had Alcopecia; my hair started to fall out and used Ganozhi Shampoo," Ms. Yap recalls.
It wasn't long until her hair went right back and grew steadily, just as her condition improved. "Just after a week of taking all DXN products, I was able to stand up alone and eat regularly on time," she says. A year after her operation, her continuous battle for survival is transcended to inspiring others with similar fate. "I am now a cancer survivor and a member of Cancer Survivors Association in Northern Mindanao Medical Center in Cagayan de Oro City, Misamiz Oriental," she shares. This endeavor has taught her that despite the trials, there is hope in every end of it; what is needed is the belief on every possibility and strength to face challenges with faith and optimism.
…Brush With Death It was in 2000 while in Bahrain working as cook when Loreta "Lita" Jamito, 47, felt something wrong with her stomach. Her eyes turned yellow and her skin turned itchy. At first they suspected hepatitis, but later tests proved she was facing a more serious disease. By November 2001, after having checked up, she was advised to undergo operation. It was found out that there is a mass growth in the pancreas that caused excretion of waste inside her body.
With her husband on AWOL status and their savings running out, they were on a struggle to fund her treatment. The mass continued to grow and soon it was causing problems that she can't bear. Later on it was found out that the mass was cancerous and an immediate removal was necessary. "Talagang kinukulit ko yung doctor, baka naman merong gamot na makakatunaw sa bukol ko?" she narrated, bugging her doctor with the question "Gagaling ba talaga ako kung maooperahan ang bukol ko?" To her disappointment, the doctor said that there is no medicine or any other way but operation to remove her cyst.
Lita's Doctor asked her to prepare P50,000 to cover operation expenses should she decide to undergo one. Deep in despair, knowing not where to find the money and with the uncertainty of whether the operation will do her good in the long run, she decided to delay, with a strong faith that she would find something that will help her ease her condition.
When Hilda Magno, Lita's friend and a DXN distributor learned about her ordeal, she came along to introduce DXN, "Ate nabalitaan ko may cancer ka, i-try mo itong DXN." Lita right away got interested particularly after she read DXN's About Reishi, where she discovered that Ganoderma is a potent mushroom that cleanses and strengthens the body particularly the pancreas. Desperate to be healthy again, she did not follow the "1-2-4-6" formula but instead took one pair on the first day, two pairs on the second, three on the third until she reached five pairs on the fifth day, which she maintained.
On the seventh day of consumption, her chronic sinusitis had its worst but final attack. It did not bother her again ever since. This prompted Lita to trust DXN products, considering that her sinus had been suffering too long. Though she wanted so much to take RG and GL regularly, her lack of resources hindered her to do so. Instead, she resorted to taking Lingzhi Coffee 3-in-1 alternately with Spica tea. It was after three years, March 2004, when she was again admitted to a hospital — the threat was really serious.
CT scan showed that she has three growing cancerous masses in her pancreas. She became very skinny with her tummy bloated. She also developed diabetes, which almost caused her to lose sight. Complications in her lungs, also occurred. With her faith with God and DXN products, she refused operation and consumed 5 pairs of RG and GL daily with two Roselle and four Spirulina candies instead. Gradually, her body showed evidences of recovery. And finally after three months of confinement her doctor endorsed that she can leave the hospital already.
RG and GL are available for purchase: DXN WEBSHOP