organic ganoderma products
Showing the single result
Sale!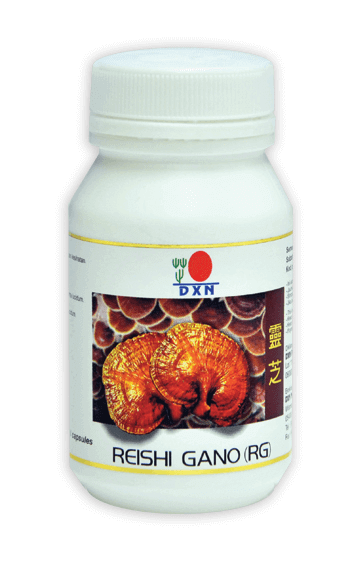 DXN RG-90 REISHI GANODERMA CAPSULES
DXN RG-90 REISHI GANODERMA CAPSULES
- Reishi Gano (RG) is formulated from Ganoderma lucidum. - Cultivated in an organic accredited farm. - It is harvested from a 90-day old red mushroom. - Comes in both capsule and powder forms. Reishi Gano (ganoderma RG) is a mushroom extract (Ganoderma lucidum medicinal mushroom) that contains polysaccharides, adenosine, triterpenoids and proteins. The Ganoderma lucidum used is obtained from 90-day-old red fungi. Daily consumption of Reishi Gano (ganoderma RG) helps maintain overall well-being.
Against hypertension: Ganoderma lucidum
The fungus Ganoderma lucidum (Reishi ganoderma RG) has been used in traditional medicine for centuries for hypertension and other circulatory diseases. Thanks to the active ingredient triterpene in sealing wax, it improves blood circulation, increases oxygen uptake into the heart muscle, lowers blood pressure and cholesterol levels, and its antiplatelet effect has also been demonstrated in clinical trials. It also provides protection against stroke and heart attack. Reishi completely cures headache, shoulder pain and atherosclerosis caused by high blood pressure and also improves blood pressure. International home delivery!
51

€
Buy product